Tweet the best part of your clips, tutorials, memories...
VideoTweet provides an easy way to publish the best part of your videos without worrying about Twitter's requirements.
The image is converted to the right format, reduced to the maximum size and length that Twitter allows and finally compressed to make the upload as fast as possible.
Of course, we do this whilst maintaining the best possible image quality.
1. Open your video
All QuickTime compatible videos can be opened: .mov .mp4 .m4v .mpeg .mpg .3gp and .avi (Motion JPEG only).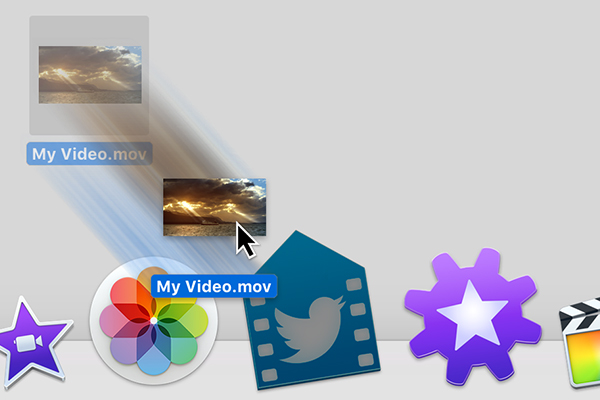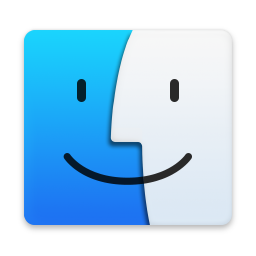 Drag and drop your video on VideoTweet icon.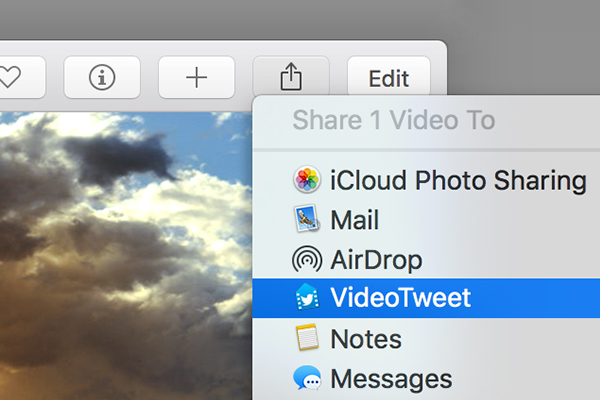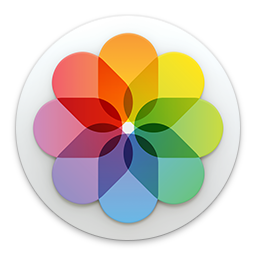 Share your video directly from Photo.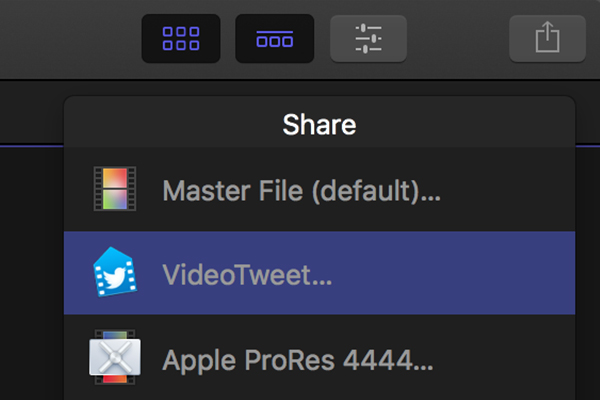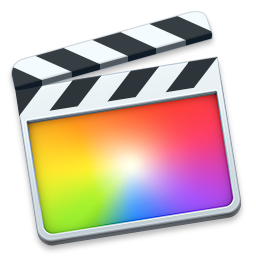 VideoTweet also installs
a Final Cut Pro destination, so you can share directly from FCPX too.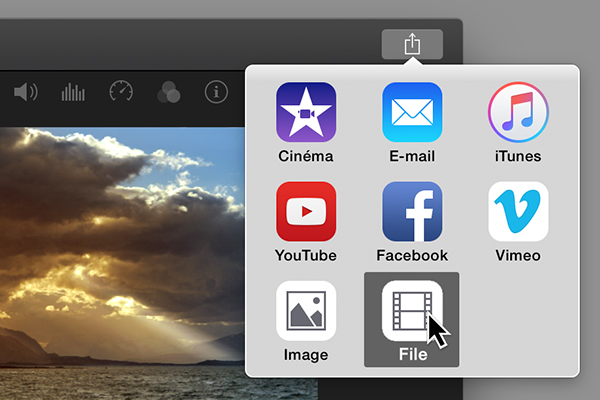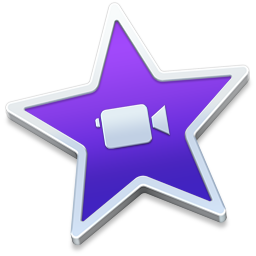 Until Apple allows us to create iMovie extension, export as a file, then drag it on VideoTweet.
2. Select your favorite part
Twitter only allows you to uploads video of 140 seconds or less.
Using our trim tool you can choose the best part of your video. We'll let you know if it's too long.
3. Tweet it!
Add a message, click send and watch your video go!
Once uploaded click the link to see your video online.
"Simple, cheap and does a job that was a complete headache before. For €3 it's a complete no-brainer."
Fcp.co - Peter Wiggins – April 29, 2016
Freelance FCP editor and writer/publisher of plugins for Final Cut Pro, Motion, FCE and After Effects
---
"Previously, my workflow was fairly convoluted, but VideoTweet has helped to streamline my efforts. [...] If you're looking for a way to quickly upload videos to Twitter, then VideoTweet is worth considering."
9to5mac.com - Jeff Benjamin – April 29, 2016
Jeff produces tech videos, walkthroughs, how-tos, written tutorials and reviews.
---
"Facile d'utilisation et naturellement peu coûteux puisqu'il peut même être gratuit !"
Magazinevideo.com - Thierry Philippon – March 25, 2014
Réalisateur, et fondateur du site Magazinevideo.com
---
"Simple, mais très efficace [...] VideoTweet fonctionne parfaitement et mérite d'être installé sur votre Mac si vous partagez des vidéos sur le réseau social."
MacGénération – April 29, 2016
Site d'actualité
---
"VideoTweet va permettre de manière très simple d'encoder et d'uploader vos vidéos sur votre compte twitter. Le tout en une seule opération, fini de passer par plusieurs applications pour ajuster la durée, enlever le son… Videotweet vous permet donc un gros gain de temps en toute simplicité."
Yakyakyak.fr - Erwan le Cloirec – April 29, 2016
Expert Final Cut Pro X, formateur, Mentor certifié Apple Trainer, et motion graphics designer
---
"Le programme se veut le plus simple possible, en se chargeant de convertir vos clips dans le bon format et avec un bitrate adapté au réseau social."
Mac4Ever – April 29, 2016
Site d'actualité
---
"Un must pour ceux qui veulent éviter de se casser la tête à compresser une vidéo pour Twitter à partir d'un Mac."
Jean-François Trépanier - fcmtl.com – Mai 02, 2016
Monteur Offline, monteur Online et formateur Final Cut Pro X, et rédacteur pour le Front Créatif de Montréal